Uterque ,as a regional mid-to-high-end fashion apparel brand, entered the market in 2018,are facing an urgent demand to enhance brand awareness and brand output, as Domestic imported apparel brands such as Maje, sandor, Furla , etc, are now facing fierce competition.
#Uterque Tmall Official Flagship Store # #UTQ Clothing Essence # were the theme of the marketing campaign, endorsed the brand through celebrity and KOL effects, and used social media to strengthen Uterque 's product image, enhanced brand quality, and created differentiated Brand Value Output. Used the Internet to bring more traffic to brand communication, triggered interactions, expanded the public's attention to Uterque products, promoted sales transformation, and helped achieve the brand's business goals.
.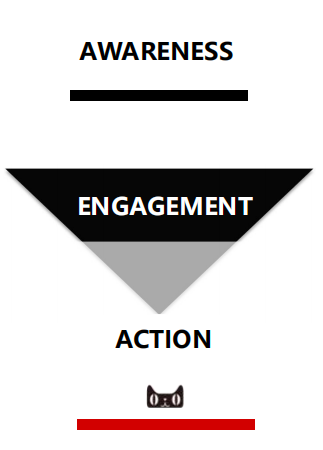 The core strategy of this case was to bring traffic to Tmall Platform to increase sales through official Weibo, WeChat, KOL, celebrity, and payment . In addition, celebrities and Kols were invited to come to offline stores to attract more consumers with their influences through live broadcast.
Uterque Marketing Communication Activities: with the help of social platforms such as WeChat, and Weibo and used numbers of media resources , Uterque gained a massive exposure and great promotion effects. Uterque's unique brand essence was actively exchanged with the target group through Stars and KOL effects, which effectively triggered the consumer interaction effect and won a great market and public praise response.
Co-promote brand spokesman, Guo Biting with the official, exposed the brand images through multiple channels and warmed up the product launch. Posted and forwarded PRs at the brand key points to enhance Uterque brand images and increased the brand exposure.
Fashion KOLs published and forwarded PRs at the key points from the perspective of fashion, to highlight Uterque Core ideas-youth and fashion.
News KOLS combined with the current hot event from the perspective of life and products, to improve the public's attention to the event itself.
On the day of the event, multiple platforms such as Tmall live broadcast,weibo,WeChat were used to coordinate with KOLs and celebrity marketing promotion. At the same time,advertisement in Wechat moments circle, Baidu information flow and other advertising synchronous exposure after the opening of the Tmall flagship store, all-round multi-angle to increase brand exposure opportunities.
Marketing Effect and Feedback
Cumulative exposure: 72,851,323
10+ fashion media reports, 50+ PRs, brand publicity achieved a good effect.